Training Institute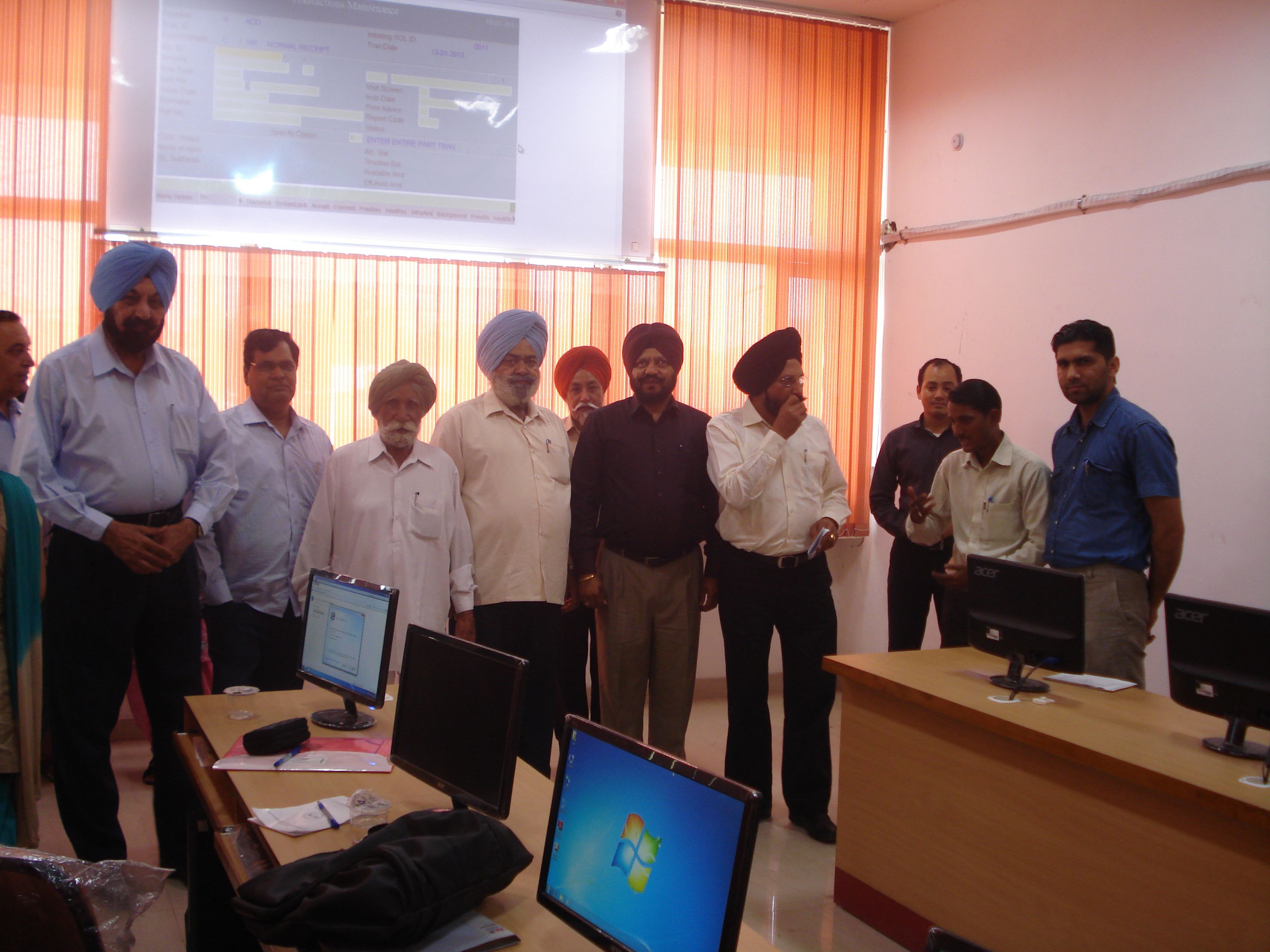 COMPUTER LABORATORY:
The bank has inaugurated its own Computer Lab on 20.03.2012 at SCO No. 702, NAC Mani Majra, Chandigarh to impart necessary computer training to the deployed staff of the bank. With the financial assistance of NABARD, the Bank successfully launched its Computer Laboratory under the directions/guidelines of NABARD, Punjab Regional Office, Chandigarh at its new premises i.e. Plot No. 702, NAC, Mani Majra, UT, Chandigarh.
This computer laboratory has become an essential necessity as all the branches of our Bank are functioning under CBS.
It was felt that every new incumbent, who joins/deploys in the Bank, has to join Head Office Sector 22-B branch. To impart essential computer training to these persons, it was decided to shift existing computer laboratory from Plot No. 702, NAC, Mani Majra, UT, Chandigarh to Head Office building of the Bank at Sector 22-B Main branch. Henceforth, this Computer Laboratory is being shifted to HO and the renovation work at top floor of Bank building Sector 22-B is under progress for shifting of computer laboratory.
Not only younger staff in the Bank, but the experienced staff members who are since long in the Bank, are also taking advantage of this laboratory. The Expert team of IT Section at Head Office is imparting necessary trainings to all the staff members on certain new projects/challenges in the banking segment. Funds transfer through RTGS/NEFT, Cheque Truncation System, Implementation of KYC Norms, Govt. Subsidies schemes, Reporting to CTRs/STRs/NPRs etc., Transfer of Funds to Depositors Education Fund A/c etc. are the recent challenges in the banking industry for which Computer Training is essentially required and the IT Section is taking care of this in the Bank for its staff members.